News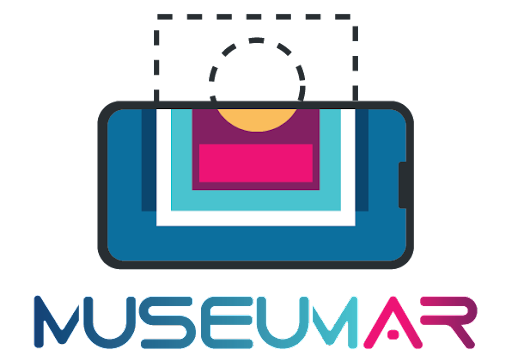 Join us on February 22nd, 2023 at 18:00 as we share the results of the
Erasmus+ project, MuseumAR: Storifying an Augmented Future for
Museums. After the presentation, guests will have the opportunity to try out some of the AR tools and discuss over some snacks and drinks. We look forward to seeing you there.
RSVP is not necessary but would be greatly appreciated. You can do so by sending an email to: This email address is being protected from spambots. You need JavaScript enabled to view it.
LOCATION:
The CVAR (Centre of Visual Arts and Research), Ermou 285, Nicosia
Date: 
February 22nd, 2023
Time: 
18:00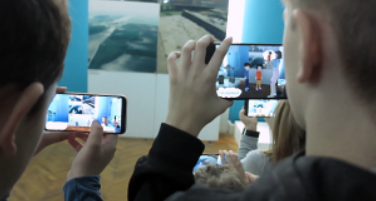 Dealing with museum pedagogy for the past 40 years, the curators of the Museum of Vojvodina have been designing programs for all visitor categories. One of the main goals of their diverse activities is the creation of the permanent museum audience. In order to achieve this goal, interesting exhibitions and the accompanying programs, combined with a good marketing are not enough. It presumes a continuous development of didactics and a museum content strategy. Investing energy, knowledge and experience on the one hand, and following the trends of contemporary museological practice on the other, we strive to improve interpretative methods, considering it to be one of the factors that influence the creation of cultural needs, especially for the youngest visitors as future consumers of cultural content.
The inspiration for the Museum e-Know@ll app was an interactive picture book (Muzejska lepezica/Museum Fan), published in 2014 by the Museum of Vojvodina, which consists of 50 sheets, each containing basic information, questions or tasks. Having in mind the necessities dictated by the digital transformation era and basic ecological demands, we have decided to design a modern version of this picture book and named it the Museum e-Know@ll.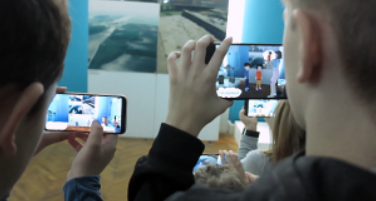 In a similar form as the printed edition (the aforesaid picture book), this mobile device app assumes didactical content, which is designed into different types of tasks.
The basic content consists of ten stories about different museum exhibits or phenomena, such as the Life in Prehistoric Times, Toys and Jewellery in Prehistory, Ancient Rome – Gilded Roman Helmets, Handwritten Manuscripts, Means of Transportation, Crafts, Traditional Architecture, Agriculture in Vojvodina, Lighting in the Past, Festive Women Caps. These short stories are told in Serbian and English by three animated characters (a curator, a boy and a girl), which appear in augmented reality. The fact that they are told by children makes the stories more appealing to the users (also children).
Each story is followed by a task, which is created in such a manner to encourage interactivity. There are different tasks, such as: find the missing part; link the toy with the similar from the past; make a selfie; choose the correct answer; chronological sequence; connect the terms; find differences; link name and subject; listening-based recognition; mark the intruder.
The app is made for children aged 4 to 6 years, so it can be used as a teaching method in preschools. Considering the fact that they have to come to the Museum accompanied by an adult, the use of this app initiates the parent-child or child-elder bonding. The content is recorded in audio format, so it can easily be used by children who are still not capable of reading.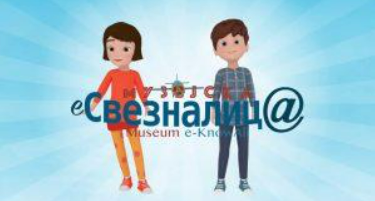 Museum e-Know@ll can be downloaded for free from the Google Play or App Store. It is a marker-based app, in which specifically designed markers act as triggers. In order to be used within the permanent exhibition, recognizable markers show the visitor where should the app be used. If the visitor doesn't have the mobile phone, there are also available tablets.
A printed brochure with markers can be bought in the Museum shop. Except from increasing the number of users, this possibility promotes the Museum and develops the motivation to visit. In this manner, children who are not able to come to the Museum, gain the opportunity to learn about it, at their homes as well.
Autors: Slađana Velendečić & Tijana Stanković Pešterac
 Slađana Velendečić, Head of the Educational and PR department of the Museum of Vojvodina, where she has been employed since 2000. She has participated in the design and realization of many educational programs. Her main interest in museum work is related to education and interpretation.
Tijana Stanković Pešterac, assistant director of the Museum of Vojvodina in Novi Sad. She organized exhibitions as an author, lead many different projects (concerning archaeology, digitization and museum education and interpretation), published catalogues, as well as scientific and popular articles.
(2020, 27 February) Museum e-Know@ll – culture and virtual adventure. Balkan Museum Network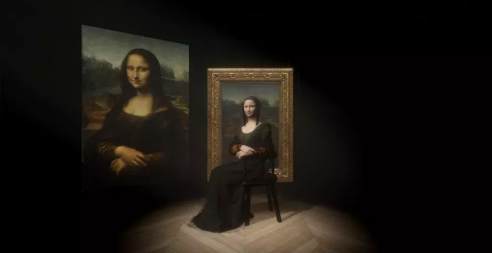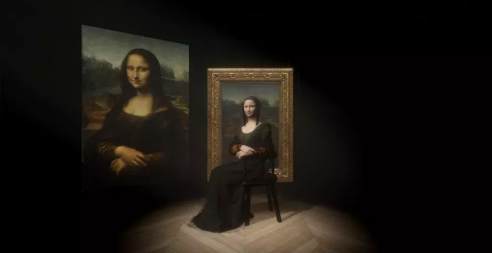 'Mona Lisa: Beyond the Glass' –The Louvre's first virtual reality project-uses the latest scientific research on Leonardo da Vinci, his creative processes and his painting techniques.
The first VR experience of Mona Lisa
When a painting is as famous as the Mona Lisa, how can you engage with it on a personal level-get through the barrier of fame to discover its inner secrets? This VR experience is a means of doing just that.  'The Mona Lisa is fated never to be seen again the way she should be, i.e. face to face. That's the price of success; like any celebrity, as soon as she appears, everyone wants to see her!' says Vincent Delieuvin, co-curator of the 2020 Leonardo da Vinci show.
This immersive VR experience, part of the Leonardo da Vinci exhibition in 2020, is also available on smartphone.
The woman behind the painting
What remains to be said about the Mona Lisa? How can we move beyond the myths about this ultra-famous artwork? "Mona Lisa: Beyond the Glass' sets out to dispel the folklore and tell the real story. This eight-minute VR experience is based on the knowledge compiled by exhibition curators Louis Frank and Vincent Delieuvin after a decade of research in preparation for the landmark 2020 exhibition.
The experience begins in the Salle des États in today's Louvre, face to face with the painting of Mona Lisa. It then takes us on a journey back in time to the original setting, where we meet the real woman da Vinci painted! Mona Lisa – or Lisa Gherardini, the wife of Francesco del Giocondo-comes to life, and shows us how her outfit was made, how her hair was styled…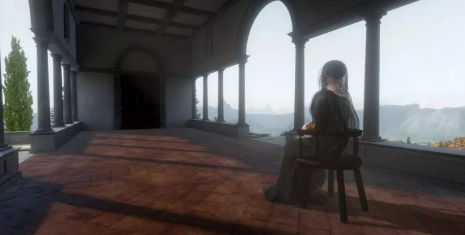 The secrets of 'sfumato'
Leonardo da Vinci used some specific techniques that have contributed to his fame but are not necessarily understood. The VR experience gives a detailed view of his painting processes and shows how they brought his work to life. We also find ourselves in the loggia where Mona Lisa might have been sitting when she was painted. 'We took our inspiration for the loggia from a drawing by Leonardo, an extraordinary villa with a belvedere [and placed it] above the large landscape in the painting. And a surprise awaits you at the end!' says Louis Frank, co-curator of the Leonardo da Vinci exhibition in 2020.
The App on smartphone
We recommend you use a recent smartphone to make the most of the 'Mona Lisa': Beyond the Glass' App. You can also watch it in a 360-degree video or in VR with a Cardboard viewer.
The App is available on Google Play Store and Apple Store, and on VR platforms for people with VR headsets. It can also be viewed on the 'Micro-Folies' network and is available in many countries via the French Institute's online catalogue.
(2021,23 February). Mona Lisa in virtual reality in your own home. Louvre.
https://www.louvre.fr/en/what-s-on/life-at-the-museum/the-mona-lisa-in-virtual-reality-in-your-own-home

Make a real-world difference using Tango, a cutting-edge technology by Google at the museum's latest permanent development, Into the Wild: An Immersive Virtual Adventure. 
Into the Wild is made by ArtScience Museum, Google, Lenovo, and WWF, in association with Panasonic and Qualcomm, working with the creative talents of MediaMonks and Singaporean artist, Brian Gothong Tan. It transforms over 850 square meters of ArtScience Museum into a virtual rainforest, which you can explore using a smartphone device.
Your virtual adventure becomes reality, when you take an active role in replanting the rainforests of Southeast Asia.  For every virtual tree planted, and accompanied with a pledge to WWF, a real tree will be planted in a rainforest in Indonesia. 
THE ADVENTURE
Into the Wild begins at ArtScience Museum's Basement 2.  Using Lenovo's Phab 2 Pro, the world's first Tango-enabled smartphone, you will step into the role of a wildlife ranger and embark on a virtual reality adventure.
Immersed in a lush digital world, you will encounter some of the key inhabitants of the Southeast Asian rainforest - pangolins, tapirs, mousedeers, orangutans and tigers.  Learn about the imminent dangers they face, observe the animals in their natural habitat, and take action to defend their environment.  The adventure will lead you around the museum and up to Level 4, where your actions can help restore the rainforests of Southeast Asia.  

PLANT A TREE
When you plant a virtual tree within the museum, and accompany it with a pledge to WWF, a tree will be planted in Rimbang Baling, in Indonesia - one of the last pristine rainforests in Sumatra, and critical territory for endangered Sumatran tigers.  Your actions will transcend the virtual world and make a significant, real-world impact.
Once you've planted your tree and made your pledge, step into the transformative world of Brian Gothong Tan's installation and experience the forests of Southeast Asia in a larger-than-life, cinematic world.
 

IMMERSE YOURSELF IN A CINEMATIC EXPERIENCE
Into the Wild culminates with a cinematic experience, directed by one of Singapore's leading filmmakers, Brian Gothong Tan. Using state-of the-art animation and projection-mapping techniques, Tan has created a portal through which you pass from the virtual reality of the digital adventure, into an immersive, cinematic experience on a spectacular scale.
Tan's thought-provoking film depicts the fragile habitat of the five animals featured in the virtual adventure - pangolins, tapirs, mousedeers, orangutans and tigers.  Inspired by the work of explorer and naturalist, Alfred Russel Wallace, and Mexican mural painter, Diego Rivera, Tan's film eloquently and fluently animates the animals' journey from creation, to destruction and rebirth.


MAKE A REAL-WORLD DIFFERENCE
Central to the undertaking of Into the Wild is the restoration of the Rimbang Baling Wildlife Reserve in Sumatra, Indonesia. This is among the last places in the world where tigers, pangolins, mouse deer and tapirs co-exist. However, the reserve is under consistent threat and there is an increasing need and urgency to understand, protect and restore this vulnerable animal habitat and forest ecosystem.
By planting your virtual tree here and making a pledge to WWF, you can protect the homes of these endangered animals. As a special Thank You, WWF will plant a real tree for you in Sumatra. You will receive photos of the tree as it grows and also the exact coordinates, so that you can watch it grow on Google maps!
The actions of ArtScience Museum visitors will transcend the virtual world and have significant, real-world impact in helping to restore the rainforest of Southeast Asia. Find out more here.

At Cuseum, we're deeply interested in how new technology and approaches impact the multitude of ways museums and cultural attractions interact and engage with their visitors. Over the past few years, we've watched many changes redefine how organizations think about digital engagement and the general expectations and behaviors of their visitors.

Consumer expectations are evolving and rising faster than ever before. As consumers experience new things on their smartphones that are faster, more fun, and more personalized, the bar for expectation and experience is pushed higher and higher.

In the most recent augmented reality (AR) wave, with much thanks to Pokémon Go, as well as a major thrust forward from Apple, Google, Facebook, and Snap, ripples have been felt by museums and museum-goers alike. Museums and tourism sites, both anticipating and reacting to increased demand, started to dip their toes in the AR waters.

According to a recently published report on the AR market from P&S Market Research, "growth of this market is mainly attributed to the growing demand of the technologies from the tourism industry," including museums and attractions. Adding to that, in a 2018 survey of over 21,000 consumers conducted by Accenture, the AR use case with the highest demand was "learning more about a place they are visiting."

But, on a more tangible and zoomed-in level, what can we learn about these AR-enhanced experiences and their impacts on visitors and outcomes for museums?

To measure the public's interest in new ways to access content at museums, we recently conducted an on-site survey. The objective of the study was to evaluate the impact that new forms of mobile technology, such as augmented reality, have on the visitor's experience.

Here are the results from this survey: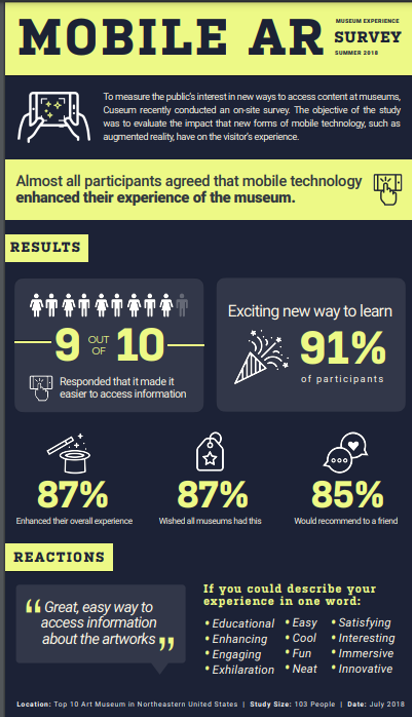 Based on some recent experiments with leveraging image recognition and augmented reality to pull up and display content, we wanted to see what the public thought of this approach. Visitors were asked to use the AR-based app and asked a series of questions about their experience after.
We surveyed 103 visitors and learned that almost all participants agreed that mobile technology enhanced their experience of the museum.
More specifically, the study showed the following:
9 out of 10

responded that mobile technology made it easier to access information.

91%

said it is an exciting new way to access information.

87%

claimed that it enhanced their experience, and they wish all museums had this technology.

85%

would recommend this experience to a friend.
We also asked visitors to describe their experience in one word, and they expressed reactions such as "easy," "enhancing," "fun," and "immersive."

We're excited about the role that augmented reality will play in pushing mobile experiences forward in the cultural sector. The mobile device will continue to be the lens through which visitors can engage with culture, but more literally, your smartphone's camera and live (and, of course, augmented) view is becoming the next interface.

Digital tools such as augmented reality overlays on your visitor's smartphone can make it easier and more fun for them to access information and learn while at the museum. We look forward to continuing and expanding this research and sharing our findings with you.
(2018, August 14), Infographic: Results from Augmented Reality Museum Visitor Survey. Cuseum.
https://cuseum.com/blog/2018/8/14/infographic-results-from-augmented-reality-museum-visitor-impact-survey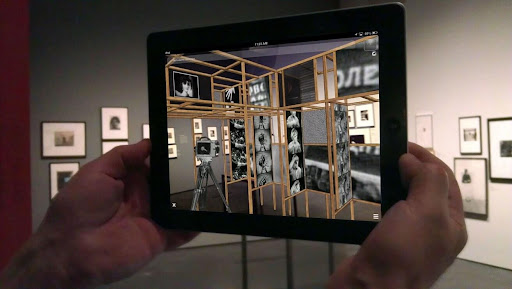 With augmented reality (AR), museums can reach a completely new level of interaction and help you rediscover the world.
It is difficult to overestimate the role the museums and galleries play in our society and lives. They are responsible for preserving and displaying objects of historical value so that we could enrich our knowledge or just satisfy our curiosity.
Although many museums still stick to the "walking around and looking" way of doing things, there are those that want to move with the times and seek new opportunities to improve the visiting experience. Nowadays, one of the best things they can do is implement augmented reality technologies.
For the recent several years, AR has been gaining popularity and developing by leaps and bounds, and it is impossible not to notice the possibilities of the augmented reality applications.
Many museums and exhibitions all over the world started to actively incorporate AR allowing their visitors to look at the displayed pieces from a completely new angle.
In this article, we want to show how augmented reality can transform a regular museum into a futuristic archive from the "Time Machine" movie.
Source: https://jasoren.com/how-to-use-augmented-reality-in-museums-examples-and-use-cases/